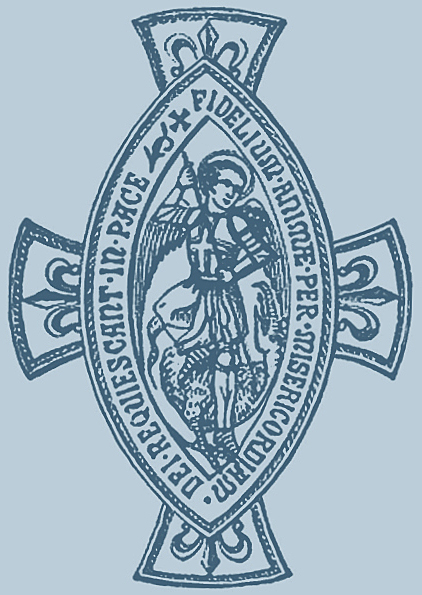 The Annual Requiem
of the Guild
took place on
12 November 2022,
11:00 am at
Church of the Resurrection,
119 East 74th St.
New York, NY 10021

The Annual Requiem will be streamed live on Vimeo, Facebook and YouTube. It will also be available on demand for viewing after the event.
...........
Pictures of past
Requiem Masses >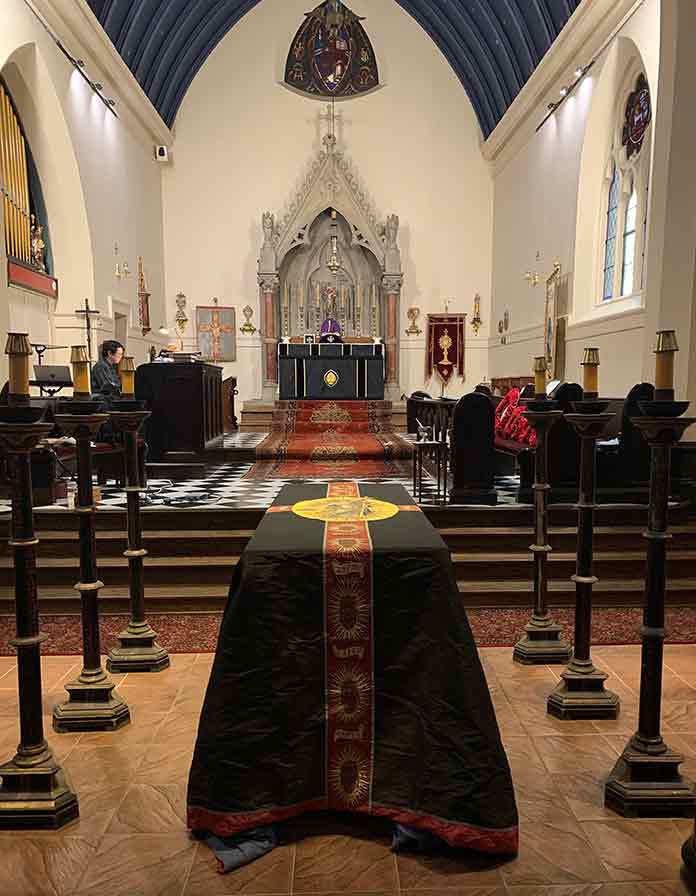 ...........
...........

History of the Guild
Below are selected sermons from the late 1880s in the initial years after the Guild's formation. You'll find more information on the Guild here>, or click on the links below to read additional articles.
The Establishment of the American Branch of the Guild by the Rev'd Thomas J.M Davis. Read More >
The Holy Souls by the Reverend Franklin Joiner. Read More >
A Lay Achievement: The Story of the Guild of All Souls by Richard K.Cowie (1988) Read More >
...........
The Life of Departed Souls
A sermon by J. P. F. Davidson preached at the Solemn Requiem
Church of S. Barnabas, Pimlico, London
November 19th, 1880
Download a PDF >

The Blessed Saints and the Holy Dead
A sermon by the Rev. Alfred G. Mortimer, D.D.
preached for the New York Branch of the Guild of All Souls
Church of St. Mary the Virgin, New York
On the Eve of All Souls' Day, 1894
Download a PDF >

The Intermediate State, and Prayer for the Departed
A sermon by the Rev. H. Lloyd Russell
Vicar of the Church of the Annunciation, Chislehurst, London
preached at the church of St. Augustine, Haggerston
All Souls' Day, 1885.
Download a PDF >

The Communion of Saints
A sermon by the Rev. J. G. M, Stretton, M.A.
Headmaster of the West Kent Grammar School
preached in the church of St. Columba's, Kindsland Road, 1889
Download a PDF >


Annual Requiem Mass at Church of the Resurrection, New York City
The Purification and Repose of Departed Soul:
A sermon preached by J. P. F. Davidson at the Solemn Requiem
for Departed Members of the Guild of All Souls
Church of S. Barnabas, Pimlico, London,
November 19th, 1891
Download a PDF >

The Life of Departed Souls
A sermon by J. P. F. Davidson preached at the Solemn Requiem
Church of S. Barnabas, Pimlico, London
November 19th, 1880
Download a PDF >

The Blessed Saints and the Holy Dead
A sermon by the Rev. Alfred G. Mortimer, D.D.
preached for the New York Branch of the Guild of All Souls
Church of St. Mary the Virgin, New York
On the Eve of All Souls' Day, 1894
Download a PDF >

The Intermediate State, and Prayer for the Departed
A sermon by the Rev. H. Lloyd Russell
Vicar of the Church of the Annunciation, Chislehurst, London
preached at the church of St. Augustine, Haggerston
All Souls' Day, 1885.
Download a PDF >

The Communion of Saints
A sermon by the Rev. J. G. M, Stretton, M.A.
Headmaster of the West Kent Grammar School
preached in the church of St. Columba's, Kindsland Road, 1889
Download a PDF >

The Purification and Repose of Departed Soul:
A sermon preached by J. P. F. Davidson at the Solemn Requiem
for Departed Members of the Guild of All Souls
Church of S. Barnabas, Pimlico, London,
November 19th, 1891
Download a PDF >